A Message from the President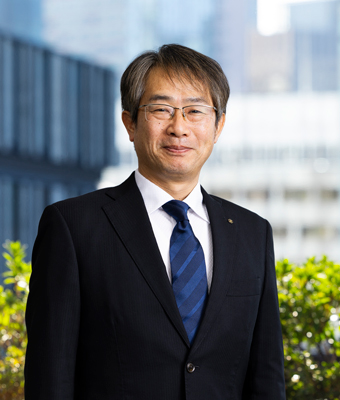 The corporate mission of Torii is to "contribute to the improvement of human health and to meet the expectations of our customers, shareholders, society and employees, by supplying world-class pharmaceutical products".
Because pharmaceutical products are closely associated with human life, we recognize that when we pursue corporate activities we must uphold high moral standards. Our effort is not confined to supplying excellent drugs to medical professionals and patients; it includes properly supplying accurate information, including adverse reactions, about these drugs.
We at Torii will continue to take on this ever-changing business environment, while nurturing our customers′ trust by thinking flexibly, adopting a cooperative philosophy, and taking swift action when needed, to be able to accomplish our corporate mission in a resolute manner.
I would like to ask for the continued support and understanding of all our stakeholders.

Representative Director,
President and Chief Executive Officer